Mother Midnight | 서까래 (𝗦𝗘𝗢𝗞𝗞𝗔𝗥𝗔𝗘) is the debut feature film by writer/director Mike Beech. The film is about a young Korean woman who struggles to run her recently departed mother's countryside guesthouse while a local bully attempts to extort her and her alcoholic father. Despite relationship troubles and a failing business, she accepts the aid of a local shaman as she attempts to save her family's home.
A rare glimpse into a world we rarely get to see, with a wonderfully understated performance by Jiwon Lee.

Stony Brook Film Festival 2022
The film is currently in its festival run where it has so far received six official selections and is open to distribution options.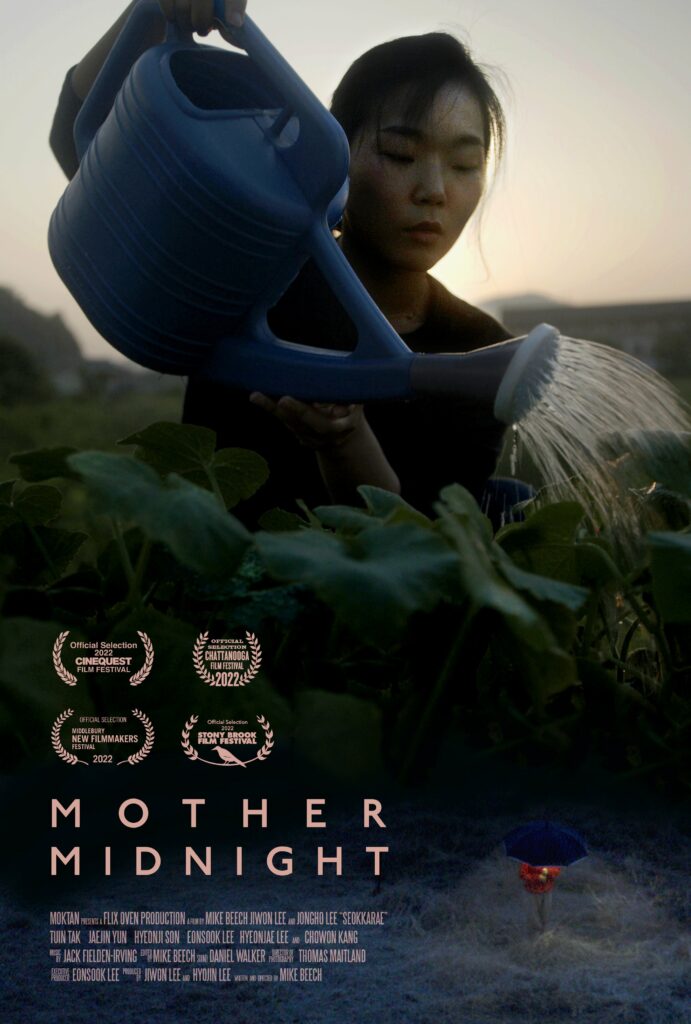 For all festival inquiries, please contact: [email protected]
For all distribution inquiries, please contact: [email protected]
Runtime: 96 minutes
Genre: Drama
Writer/Director: Mike Beech
Production Companies: Moktan Productions & Flix Oven
Starring: Jiwon Lee, Jongho Lee, Jaejin Yun, Tuin Tak, Hyeonji Son, Hyeonjae Lee
Language: Korean with English subtitles